Niacinamide + Chaenomeles Sinensis Serum 30ml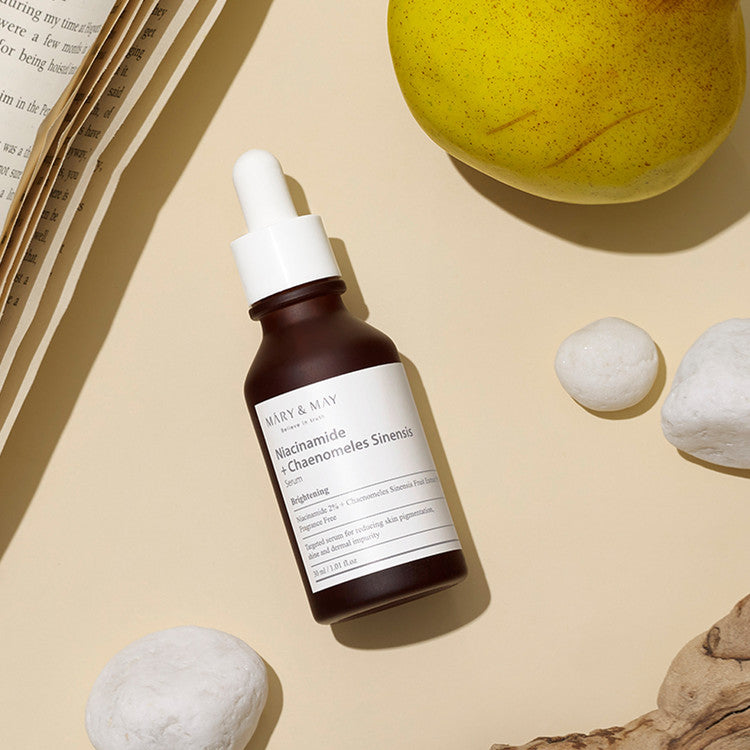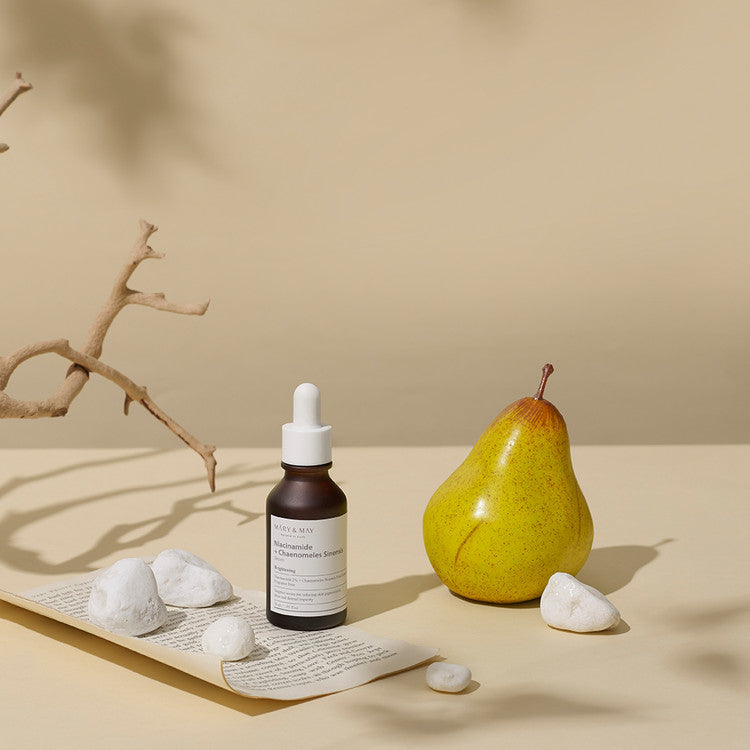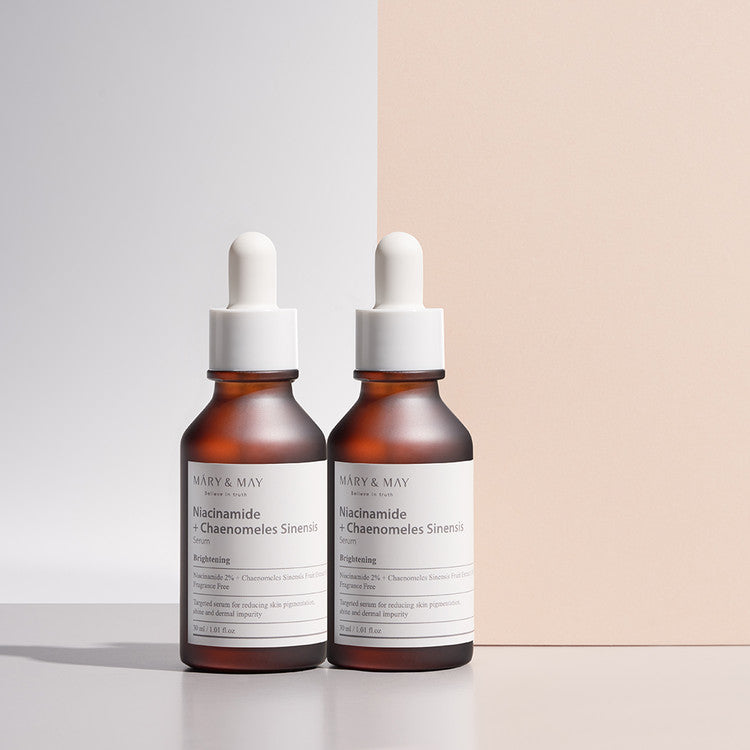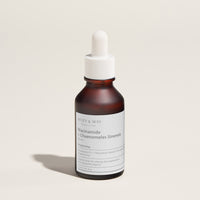 Niacinamide + Chaenomeles Sinensis Serum 30ml
Mary&May Niacinamide + Chaenomeles Sinensis Serum, 2% Niacinamide and 93% Chaenomeles Sinensis extract to improve pigmentation and dermal impurity, Fragrance Free
1.01 fl oz.
1. This serum is formulated with Niacinamide and Chaenomeles Sinensis Extract to brighen up dull and unbalanced skin.

2. Contains 2% Niacinamide to lighten skin by inhibiting the transfer of melanosomes and regulate sebum production for balanced skin.

3. Enriched with 93% Chaenomeles Sinensis Fruit Extract that is rich in Vitamin C and Flavonoids for smooth and radiant skin appearance.

4. Formulated with EWG verified green grade ingredients.

5. Free from animal testing and 16 harmful ingredients: paraben, artificial fragrance and colors, alcohol, mineral oil, surfactants and allergens.
Chaenomeles Sinensis Fruit Extract(93%), Glycereth-26, Niacinamide(2%), 1,2-Hexanediol, Arginine, Carbomer, Ethylhexylglycerin, Caprylyl Glycol
High-intensity vitamin formula to brighten the skin
Researchers' Note
Niacinamide, which focuses on brightening, is a type of vitamiin B3 and is a brightening functional ingredient approved by the Ministry of Food and Drug Safety.
Niacinamide and Chaenomeles Sinensis Fruit
Niacinamide (vitamin B3) blocks melanin from moving, helps keep skin tone clear and clean, and hleps reduce skin trouble by balancing sebum activity.
Safe Ingredients
✔️ All EWG Ingredients
✔️ 16 FREE
✔️ Cruelty Free
✔️ Eco Friendly
Amazing Serum
The Serum is Really Amazing first it does it's job
Amazing texture and feeling on skin soft
Amazingly Clean and non toxic ingredients
Really Nice packaging and fast delivery
Thanks
Very hydrating formula!
Love the effect on my skin after using this serum, the niacinamide helps me a lot on my T zone and the Chaenomeles Sinensis helps me hydrate my face. Love it! I received this complimentary.
Niacinamide + Chaenomeles Sinesis Serum
Mary&May Niacinamide + Chaenomeles Sinensis - It has niacinamide (melanin-blocker, clear skin, reduce skin, reduce sebum control) and Chaenomeles Sinesis Fruit, Which is rich in Vitamin C and flavonoid tannin. It helps skin texture to feel smooth and brightens the skin tone.
This product is extremely light weight and gets absorb into my skin so easily.
It doesn't feel sticky or heavy like some other serum.
After applying this on my face I can see a healthy glow on my face.
I haven't seen any breakouts after using this. It is pretty effective and does its job.
I highly highly recommend this serum.
Very good product. Would recommend. Buy again.
Very good product. Would recommend. Buy again.
Brightening serum
First time purchasing. Have not tried.