Niacinamide Serum Duo Twin Pack (30ml x2+Eye cream12g)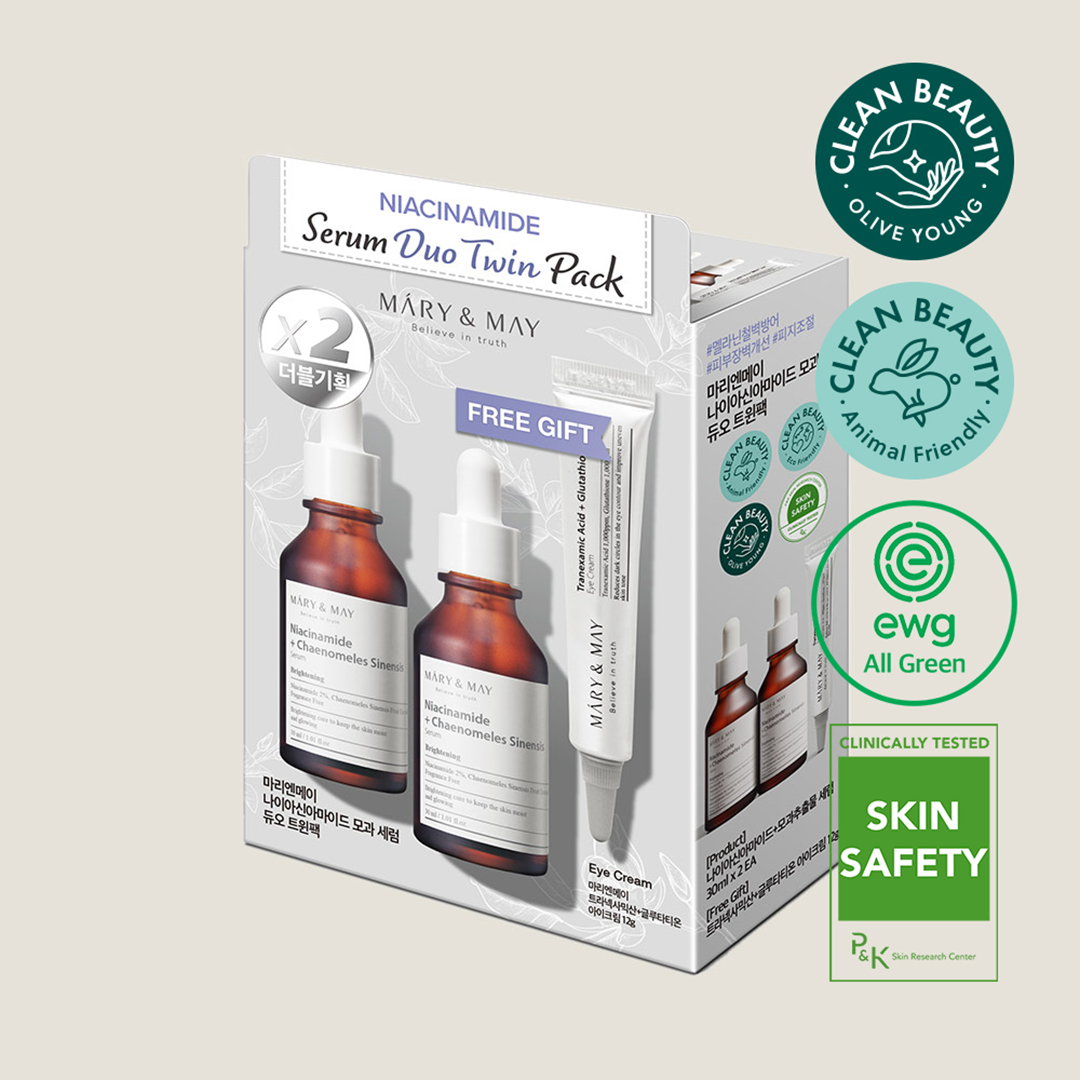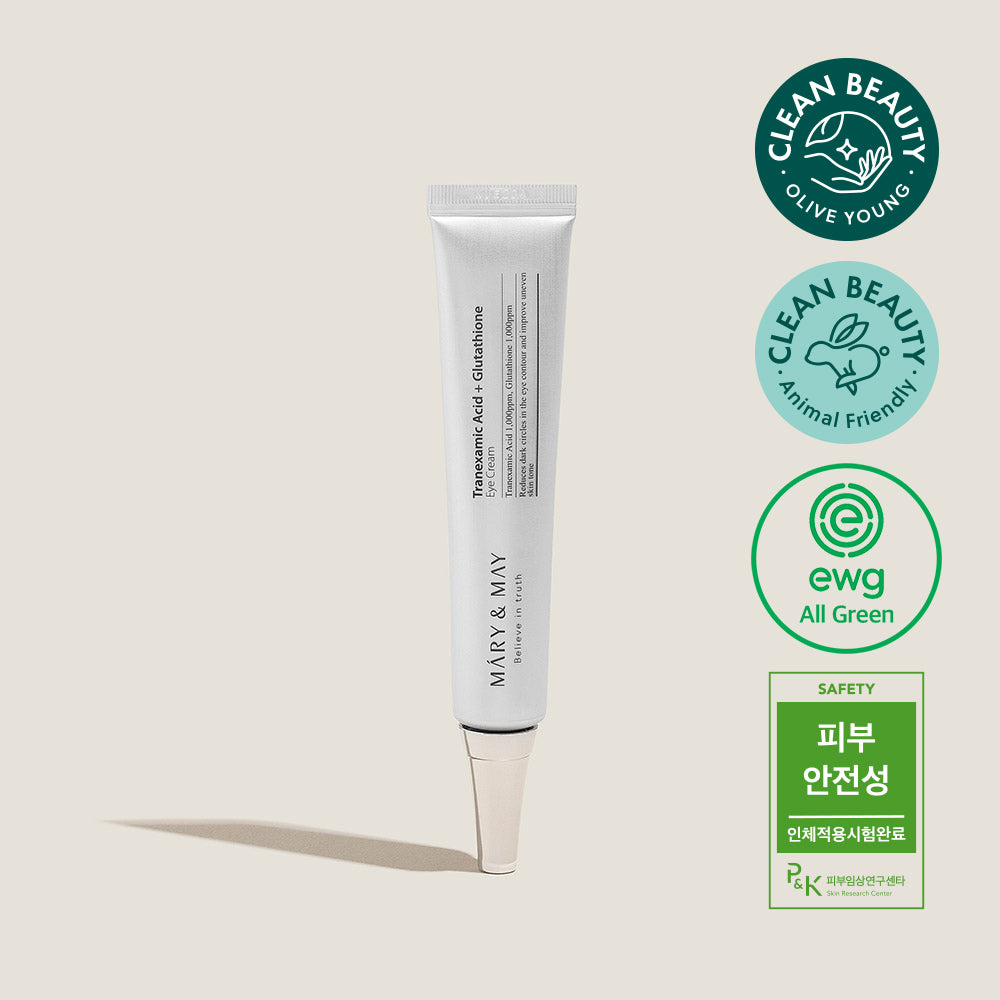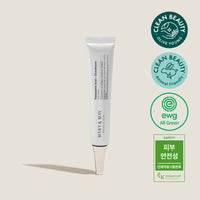 Niacinamide Serum Duo Twin Pack (30ml x2+Eye cream12g)
✔️Niacinamide + Chaenomeles Sinensis Serum, 2% Niacinamide and 93% Chaenomeles Sinensis extract to improve pigmentation and dermal impurity, Fragrance Free (1.01 fl oz.)
✔️Tranexamic Acid + Glutathione Eye cream, 1,000ppm tranexamic acid, 1,000ppm Glutathione for intensive care for dark circles in the eye contour. (0.4 fl oz.)
[Special Deal] 1+1 Niacinamide Serum with Free Eye Cream

[Niacinamide Serum] Contains 2% Niacinamide to lighten skin by inhibiting the transfer of melanosomes and regulate sebum production for balanced skin.

[Glutathione Eye Cream] The combination of tranexamic acid and glutathione, a powerful anti oxidant and melanin blocker brighten the dull tone aournd the eyes and improve uneven skin tone.

Formulated with EWG verified green grade ingredients.

Free from animal testing and 16 harmful ingredients: paraben, artificial fragrance and colors, alcohol, mineral oil, surfactants and allergens.
Chaenomeles Sinensis Fruit Extract(93%), Glycereth-26, Niacinamide(2%), 1,2-Hexanediol, Arginine, Carbomer, Ethylhexylglycerin, Caprylyl Glycol
High-intensity vitamin formula to brighten the skin
Researchers' Note
Niacinamide, which focuses on brightening, is a type of vitamiin B3 and is a brightening functional ingredient approved by the Ministry of Food and Drug Safety.
Niacinamide and Chaenomeles Sinensis Fruit
Niacinamide (vitamin B3) blocks melanin from moving, helps keep skin tone clear and clean, and hleps reduce skin trouble by balancing sebum activity.
Safe Ingredients
✔️ All EWG Ingredients
✔️ 16 FREE
✔️ Cruelty Free
✔️ Eco Friendly