Marine Collagen Serum 30ml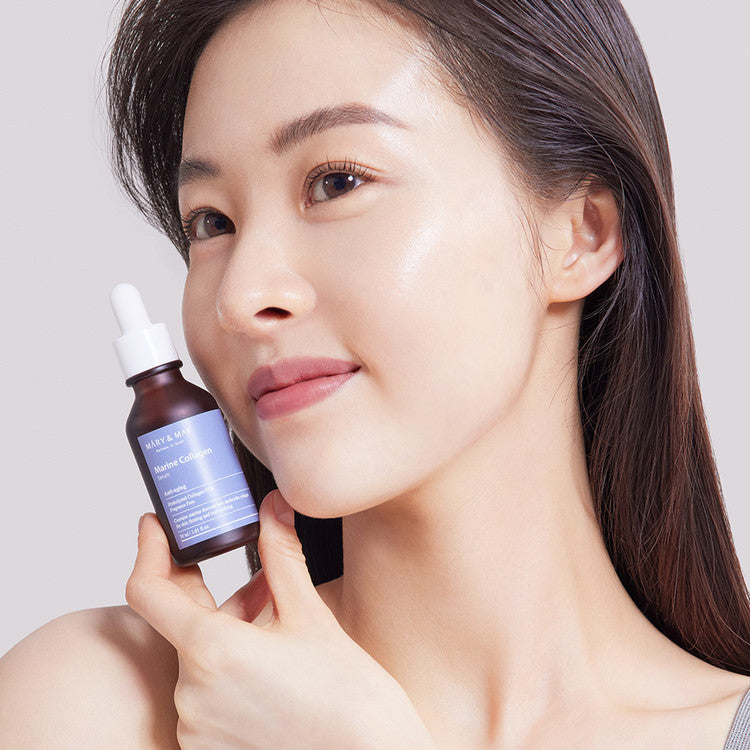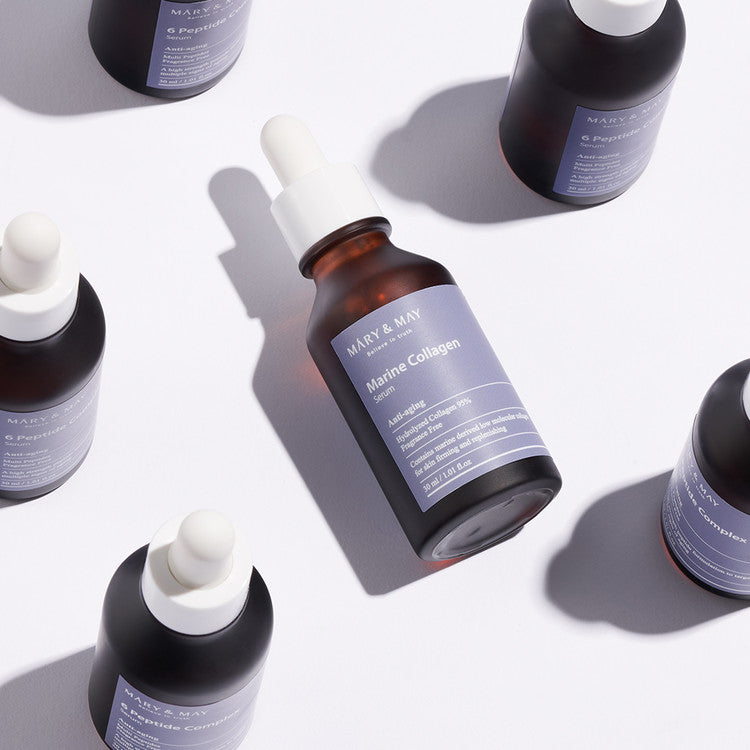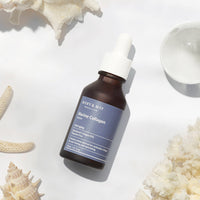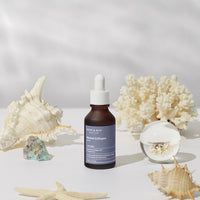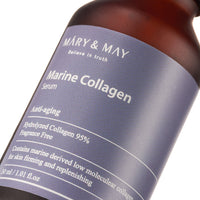 Marine Collagen Serum 30ml
Mary&May Marine Collagen Serum, 95% Hydrolyzed low molecular Collagen for skin firming and replenishing, Fragrance Free
1.01 fl oz.
1. This quick absorbing serum contains 95% small molecule collagen for deeper penetration, addressing the symptoms of aging skin and hydrates parched skin.

2. Delivers a boost of collagen to the skin to restore firm skin and refine visible wrinkles without feeling greasy.

3. Formulated with EWG verified green grade ingredients.

4. Free from animal testing and 16 harmful ingredients: paraben, artificial fragrance and colors, alcohol, mineral oil, surfactants and allergens.

5. Dermatologically tested.
Hydrolyzed Collagen, Glycereth-26, 1,2-Hexanediol, Arginine, Carbomer, Ethylhexylglycerin, Caprylyl Glycol, Adenosine
Filled with 95% low-molecular collagen
Replenishes the skin's elasticity
We use low molecular marine collagen, which is extracted from the sea and hydrolyzed, as the main ingredient to maximize absroption on the skin. Marine collagen is similar to the structure of collagen found in human skin, having high skin affinity and very little irritation.
Collagen that tightly holds skin elasticity
From the age of mid-20s onwards, the collagen in our skin decreases every year, reducing the elasticity of the dermis, which makes the skin look frail and wrinkled, and needs help in collagen reproduction.
Effective and safe
✓ Clean Beauty
✓ Eco-friendly
✓ Against animal testing
✓ No harmful ingredients
✓ Skin hypoallergenic test completed
good
best i'm going to buy another one soon
Good
Good quality, good price and good product.
Best
The best of the best! I really like it and will recommend to my friend __
Good
I bought it for my mom , she love it
Mary & May!
I was excited to try Mary & may product, unfortunately delivered less than expected.