Collagen Peptide Vital Mask (30ea)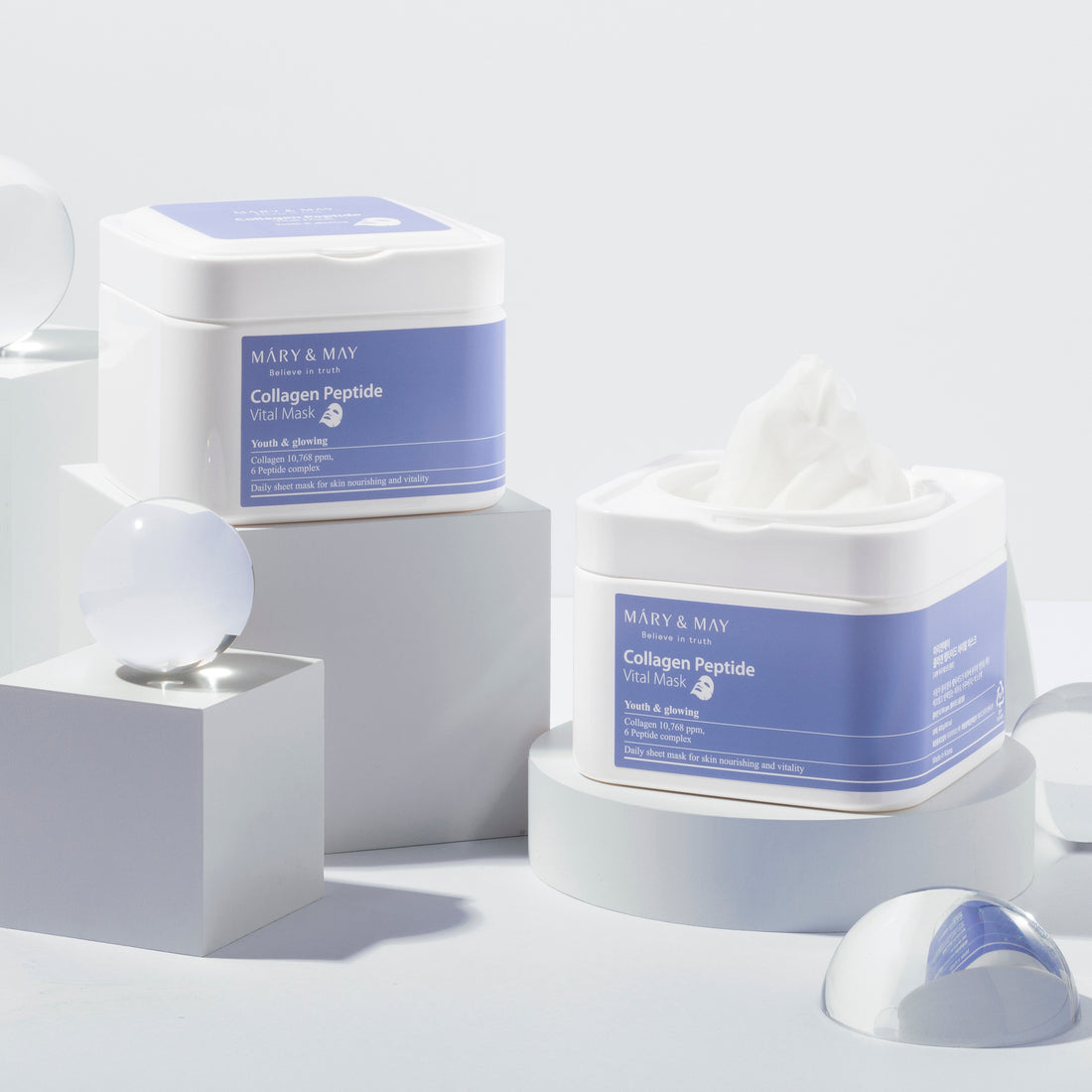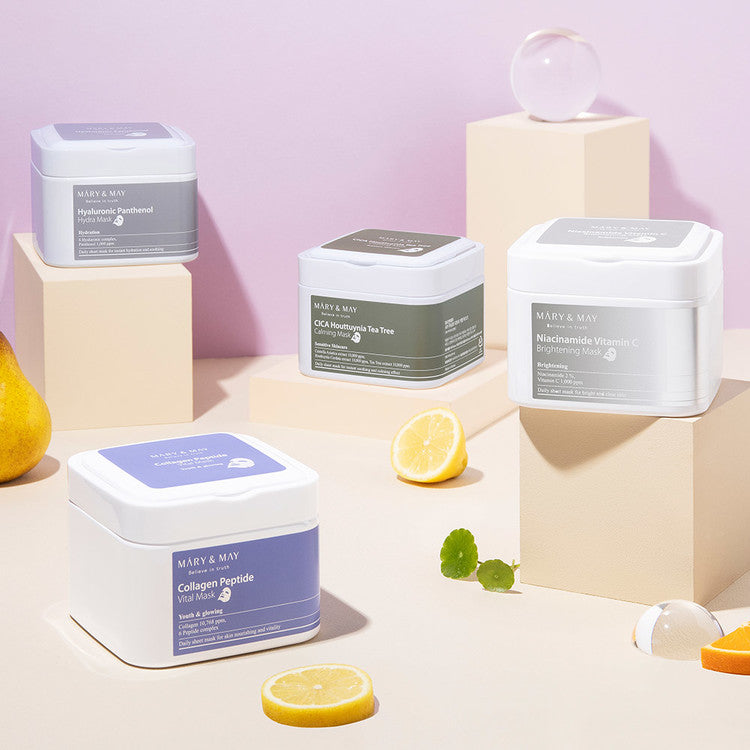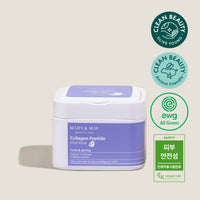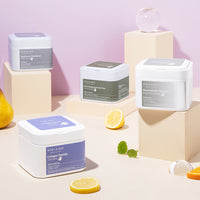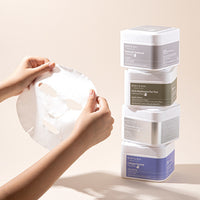 Collagen Peptide Vital Mask (30ea)
Mary & May peptide vital mask pack, containing low molecular collagen and peptide which are effective for wrinkle and elasticity improvement.
30 sheets / 400ml
1. After cleansing, set the face with toner
2. Open the lid, open the protective cap, and take out one sheet with the mini tweezer.
3. After 10-15 minutes of letting the essence absorb into the skin, massage the remaining essence lightly to the whole face except around the eye are and lips.
1. All ingredients EWG green grade (excluding fragrance), Skin irritation test completed Hazardous ingredients 16FREE, against animal testing, Eco-friendly packaging printed with soybean oil ink.

2. 30 mask sheets in a large-capacity case, Easily pull out one sheet each day, making it convenient, reasonable, and protects the environment by reducing unnecessary waste.

3. Containing Low molecular collagen and peptide which are effective for wrinkle and elasticity improvement

4. Composed of six peptides mixed in a golden ratio, which effectively improves wrinkles and helps regenerate the skin, providing anti-aging effects.

5. It contains adenosine, a functional ingredient for improving wrinkles, which promotes collagen production and helps improve skin elasticity

6. The hypoallergenic, natural nude sheet tightly adheres to the skin and delivers nutrients quickly, enabling easy daily care even for sensitive skin without irritation.
Water, Glycerin, Dipropylene Glycol, Hydrolyzed Collagen, Hydroxyacetophenone, Polyglyceryl-10 Laurate, Arginine, Carbomer, Polyglyceryl-4 Laurate, Allantoin, Adenosine, Caprylyl/Capryl Glucoside, Butylene Glycol, Fragrance, Hydroxyethylcellulose, Caprylyl Glycol, 1,2-Hexanediol, Collagen Extract, Soluble Collagen, Disodium EDTA, Ethylhexylglycerin, Copper Tripeptide-1, Hexapeptide-11, Hexapeptide-9, Palmitoyl Pentapeptide-4, Palmitoyl Tripeptide-1, Tripeptide-1
Addiing peptiide to collagen
1 sheet per day
30 sheet masks in an easy-to use exclusive case. A convenient mask pack, pull one sheet at a time! Nutrient-rich essential ingredients are absorbed gently without leaving the skin sticky.
Intense Elasticity
Low-molecular collagen and peptides fill the skin with rich nutrient for smooth and elastic skin.
✓ Hydration
✓ Anti-aging
✓ Elastic care
Hypoallergenic daily mask
With a double sealable protective cap, you can reopen/close it every day without worrying about drying out!
✓ Clean Beauty
✓ Eco-friendly
✓ Against animal testing
✓ No harmful ingredients
✓ Skin hypoallergenic test completed
Love it
I bought it and am almost down to my last sheet ! Have to reorder. Question does anyone know if any other products in the line smell like this purple mask I love the scent ~ so I'll need to buy more products ya know
Collagen Peptide Vital Mask (30ea)
Cheap price, good product
I bought this for my friend because she had dry and dull skin. The packaging is compact for 30 sheets so it's easy to carry.
good product not regret purchasing at all. love it
good product not regret purchasing at all. love it
Good mask
This mask is hidrating, not the most hidrating but it gets the work done. It leaves my skin glowy and plump. I love the packaging is messy free and you have enough masks to use every day or once a week.