Blackberry Glow Wash Off Pack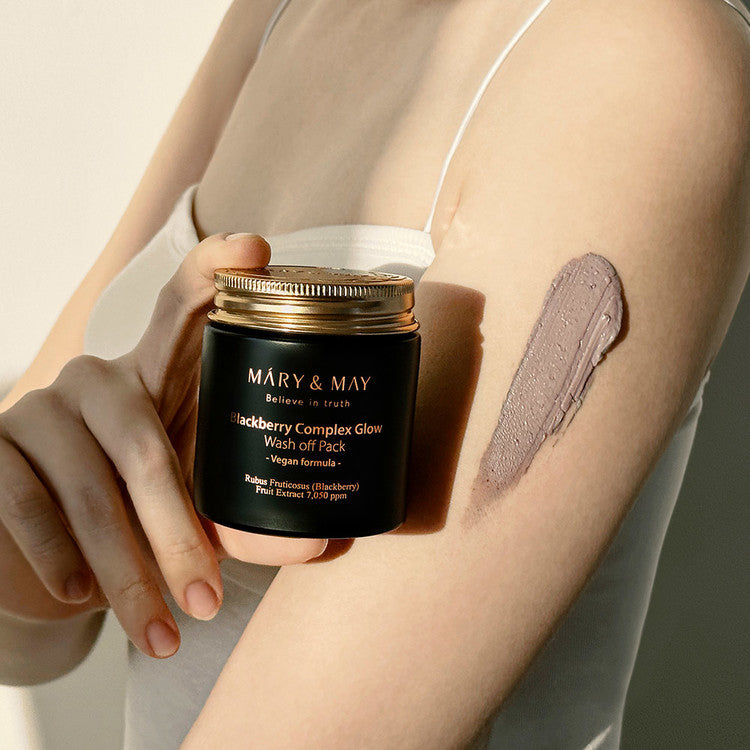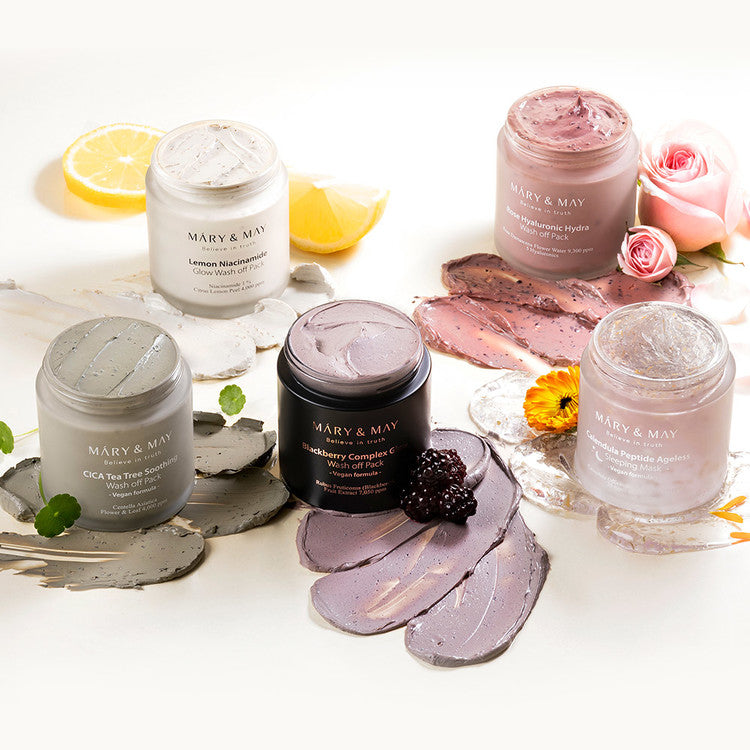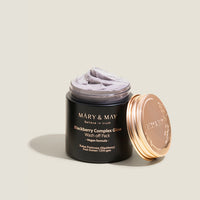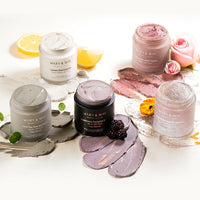 Blackberry Glow Wash Off Pack
Mary&May Wash-Off Mask Pack is a premium clay pack with excellent balance that enables you to achieve results as if you had received spa care at home by blending ground natural raw materials into mineral-rich clay the most effective ratio. A well-balanced blend of kaolin and bentonite, which absorbs oil and impurities, and has excellent soothing and pore management effects, is blended with natural ingredients with soothing, moisturizing and brightening effects according to skin type to achieve fresh and smooth skin texture.
#Containing 6,000ppm Real Blackberry Extract #Clean beauty # 100% vegan #Anti-aging
1. After washing your face, gently spread over entire dried face except around the eyes and mouth area.
2. Gently massage according to the condition of the skin. After 10-15 minutes, when the mask has dried up, gently wash it off with lukewarm water.
3. Take a sufficient amount and apply it thickly so that the moisture and active ingredients of the clay mask can be effectively absorbed.
1. Blackberry is rich in anthocyanin, the most powerful antioxidant among 150 flavonoids, and helps delays aging caused by active oxygen. It will deeply detoxifies to draw impurities, toxins, and purify clogged pores, leaving skin bright and glow.

2. Get rid sebum and wastes with natural clay mask. Meet Mary&May's unique soothing balance blend contained in the form of natural clay. It absorbs exces oil, wastes, and sebum to clean pores and provide smooth skin texture after just one use.

3. A soft, creamy clay mask with a texture that spreads out and absorbs moisture closely adheres to the skin curves, effectively delivering moisture and nutrition into the skin.

4. Soft cream type that can be easily washed off with water without cleanser, leaving the skin moist and soft even after use without dryness or tightness.

5. Keep your skin clean and smooth at home with Mary&May Wash-Off Mask Pack, which excludes animal-derived ingredients and uses only safe and clean ingredients.
Just 10 Minutes for immediate soft & bouncy baby-like skin
Creamy Moisture Clay
A soft cream type that adheres smoothly and provides a moisturizing and soft skin texture without dryness or tightness after use.
Benefit of Jojoba Seed Oil
It contains jojoba seed oil to delay aging. It contains omega fatty acids and vitamins, which has an anti-aging effect and makes the skin texture smooth and vibrant.
Highly concentrated without harmful
✓ Clean Beauty
✓ Eco-friendly
✓ Against animal testing
✓ No harmful ingredients
✓ Skin hypoallergenic test completed