Collagen Lline 3 Step Sachet Starter Kit (7ea)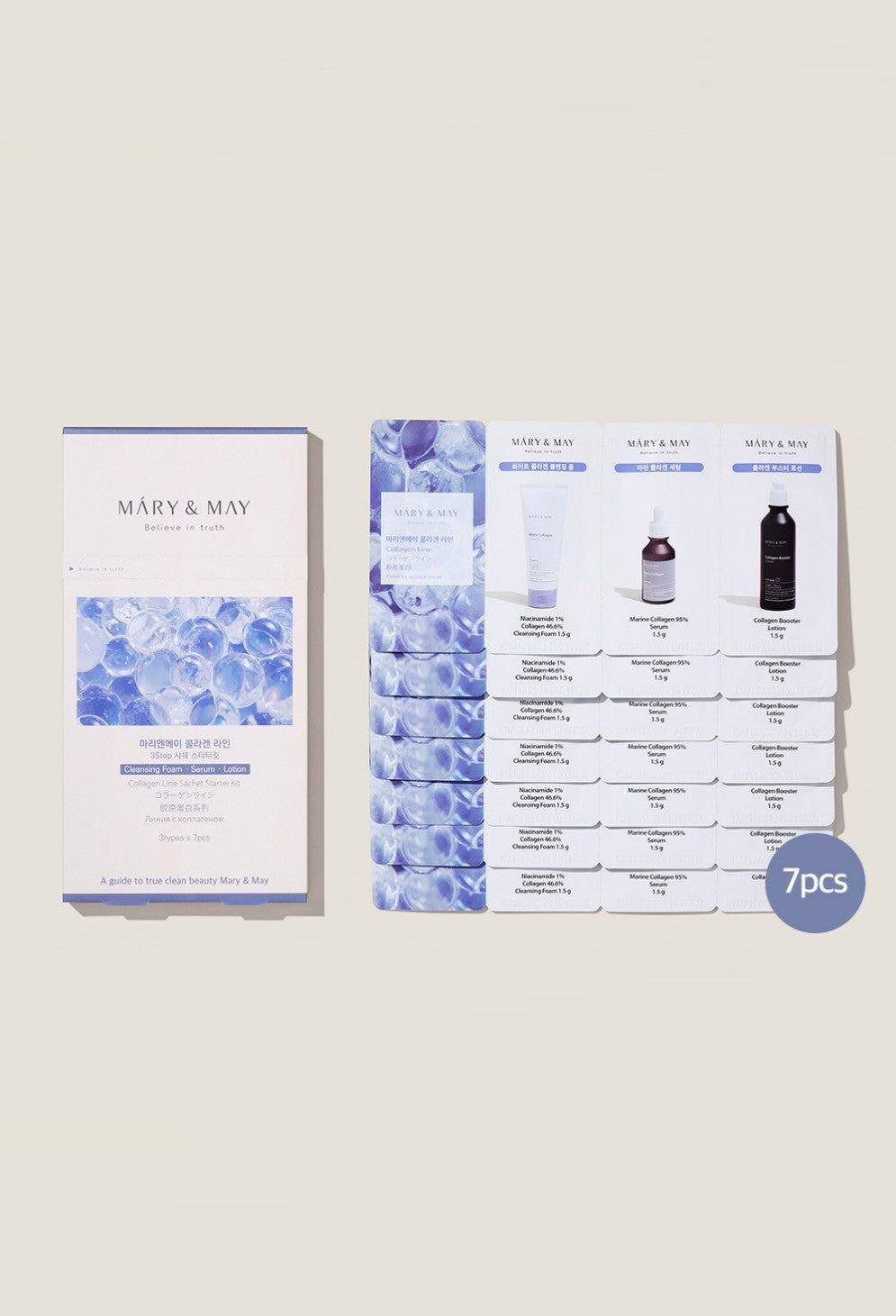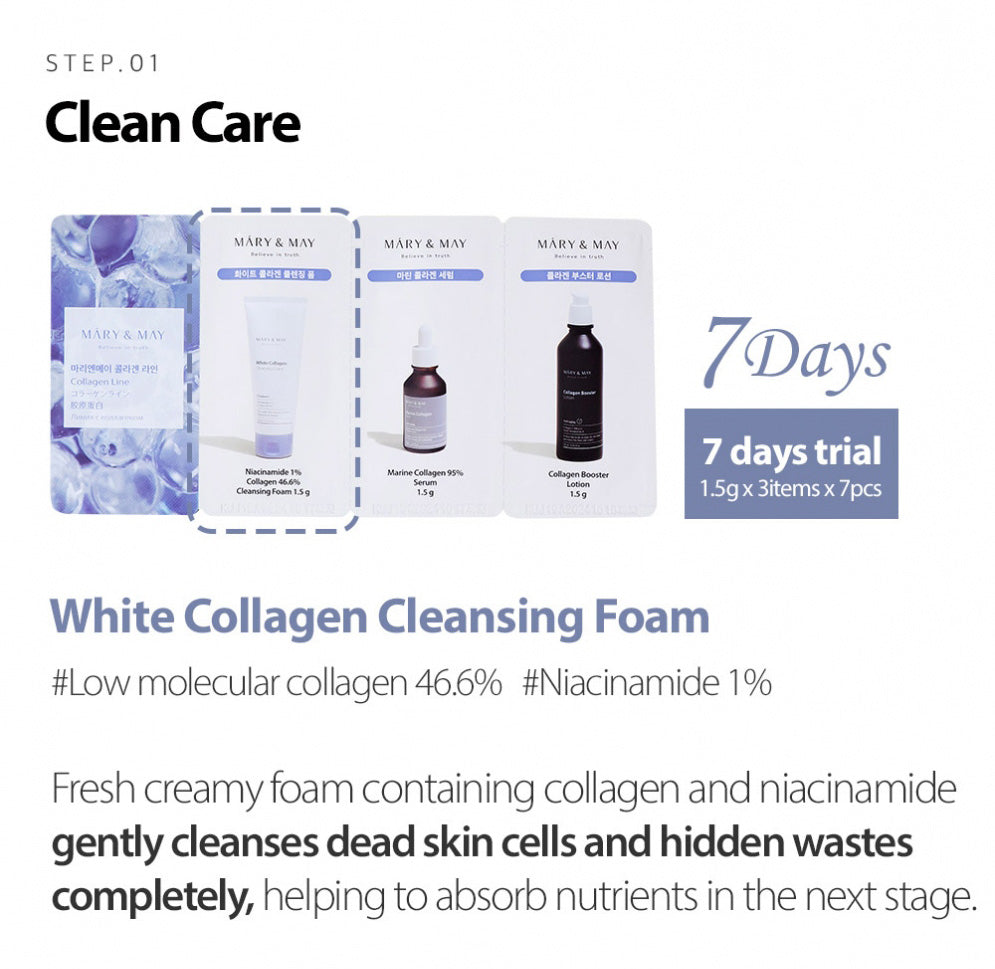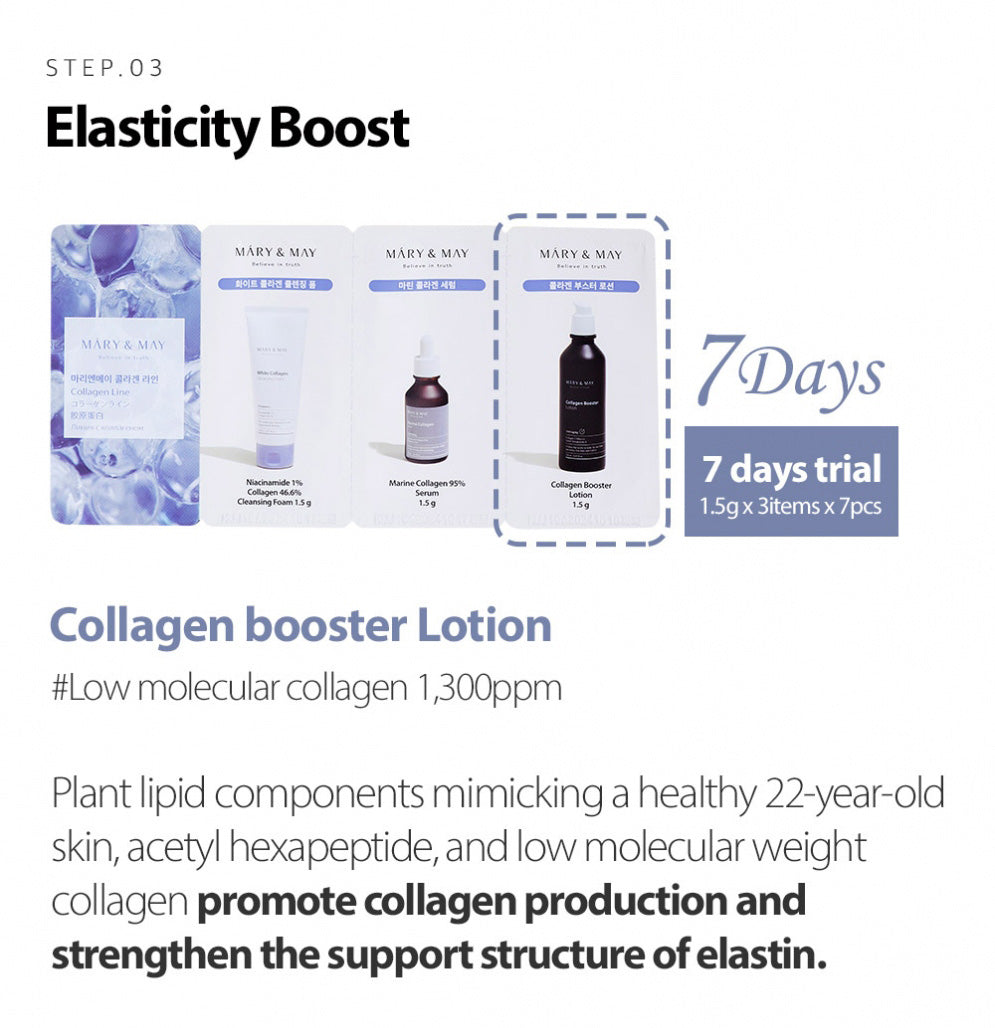 Collagen Lline 3 Step Sachet Starter Kit (7ea)
Cute packaging
I bought this as a gift for my friends. Considering the packaging, it's nice and beautiful. So handy so it can be carried for traveling.
Hassle Free Travel Buddy
Im very happy that I have decided to buy this Collagen Step 3 Sachet Starter Kit..it is ver convenient to put it in my bah or purse wherever I go..may it on the office or sleepover.It has all that i needed from cleanser, serum to lotion.it is very effective, my face glows from within and it makes may skin supple in the next day.I highly recommend it to ladies who are balancing work, family and taking care of yourself. It is very moisturizing and it is easily absorbed by my skin..Not sticky and no left over residue that I don't find appealing tjat i have encountered in other skin care products.
Travel-Friendly
This is a highly practical and travel-friendly kit. However, it may not be suitable for my skin because it causes a burning sensation around my lip when applied. However, there was no constant problem following that.
7 days
I bought this is because I want to try this line, is good.